Welcome to the Revenge ABC Wiki
...a collaborative website for the ABC drama Revenge


"Pilot"
Season 1, Episode 01
"Two Graves"
Season 4, Episode 22
EMILY THORNE HAS RETURNED TO SOUTHAMPTON

Emily returns to Southampton and puts her carefully organized plan in motion.

EMILY CONFESSES TO HER CRIMES

Backed into a corner, Emily is forced to admit her guilt, but she'll have to decide how far she'll go before admitting defeat.
---
Former Main Cast
"REVENGE is universal. As primal as the need for love, sex, or the feeding of a searing hunger. Revenge crosses time and culture. It starts unwinnable wars and visits generations of blood feuds on families with unsettled scores. Revenge is as old as humanity. Dark and dramatic and endless." - - Mike Kelley, Creator of REVENGE



Wealth, beauty and status define the people in this town, but one woman is willing to destroy everyone for the sake of revenge.

Emily Thorne (Emily Van Camp) is new to the Hamptons. She's met some of her wealthy neighbors, has made a few new friends and seemingly blends into the town. But something is a little odd about a young girl living in a wealthy town all on her own, and the truth is that Emily isn't exactly new to the neighborhood. In fact, this was once her old neighborhood, until something bad happened that ruined her family and their reputation. Now Emily is back, and she's returned to right some of those wrongs in the best way she knows how – with a vengeance. Read more...

Memorial Day Party 2011
This annual party celebrated on a boat is the first of Emily Thorne in The Hamptons. Ashley Davenport, the organizer, was the one who invited her. She was also the one who introduced her to Victoria Grayson...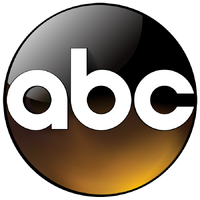 "
First you crash. And then you will burn.
"
For suggestions and to see the results please visit the page Poll Results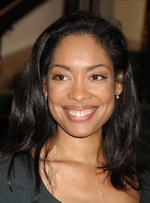 Gina Torres (born April 25, 1969 is an American television and movie actress. She has appeared in many television series, including Hercules: The Legendary Journeys as Nebula, Xena: Warrior Princess (as Cleopatra), the short-lived Cleopatra 2525, Alias (as Anna Espinosa), the critically acclaimed series Firefly (as series regular Zoe Washburne), Angel (as Jasmine), 24]] (as Julia Miliken) and The Shield.
Blogs
My Favourite Character In Revenge Is Nolan Ross.
See more >